From local events to Cincinnati-area retail stores, we make it easy to get your streetpops fix any time of year. During the summer season, we also sell our yummy all-natural pops direct from the deep-freeze at our headquarters in St. Bernard. Stop in, check out our digs, and treat yourself to a pop!
Our Shop
ST. BERNARD POP SHOP
4720 Vine Street
Cincinnati, OH 45217
SUMMER HOURS
Our pop shop is currently closed for the season
2023 Season: May–Sept
Monday–Tuesday: Closed
Wednesday–Sunday: 12–5 PM
Cincinnati Events
There are no current events.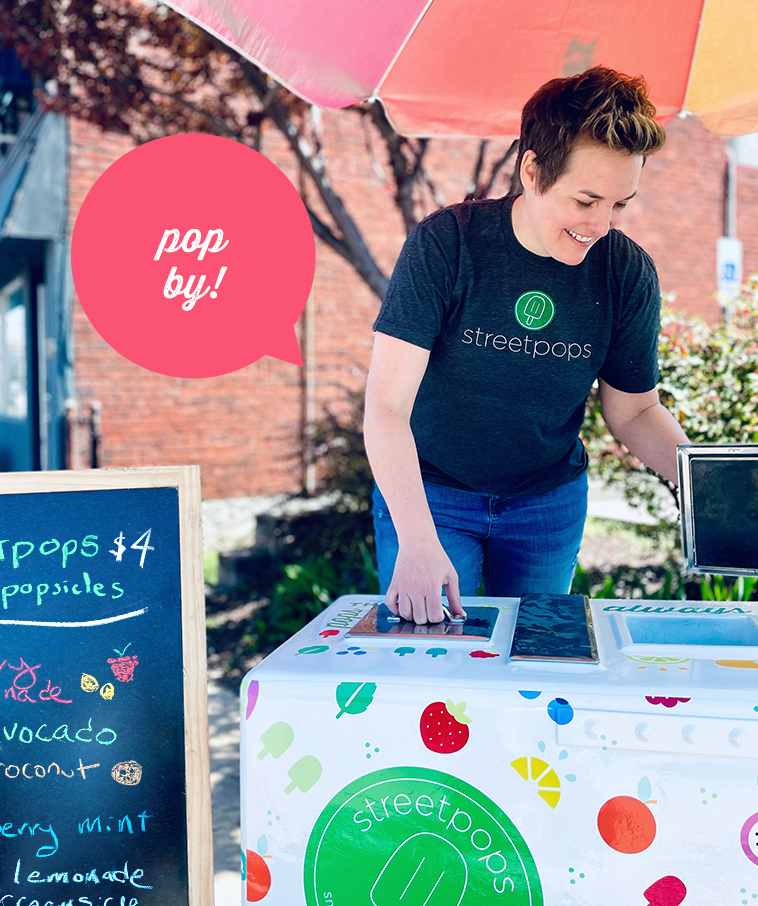 True to our name, we bring our frozen treats to you in your neighborhood. Find us slinging pops all summer long at your favorite markets and local events. Pop by and say hello!
EVENT UPDATES
In Stores
Our streetpops are stocked in many retail locations across the Cincinnati area. Grab a 4-pack box of pops when you shop at these stores.
Don't See Our Pops In Your Shops?
Contact us to let us know. And tell your favorite store, too. Swing by their customer service desk or send them an email to request streetpops at a location near you.
Carry streetpops in your store. Learn about wholesale.